A common topic of client coaching sessions is "engagement". "My team doesn't seem to be engaged and I'm out of ideas on how to get them engaged", is what I often hear. My first question to the client is, "If they weren't "engaged" yesterday but you came into the office today and they were engaged, what would you be seeing, hearing and observing that's different from yesterday?"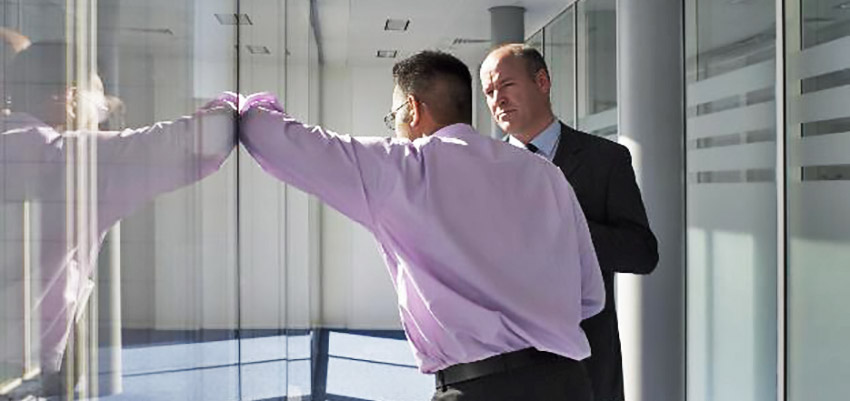 This question usually results in some deep thought, because the client has never really thought about defining what engagement is, they just know they don't have it in their employees or team. After being prodded by some thought provoking questions the description of "engaged" comes back something like this:
If my team members were engaged:
They would be coming to me proactively with ideas.
They would be talking to each other more about their ideas to make us more successful as an organisation.
They would fully understand and embrace our mission and purpose.
They would be chatting more socially.
They would happily work all hours without complaint to achieve tough goals and would celebrate every little success.
They would smile more frequently.
They would be approaching me for feedback on their performance.
They would be doing things on their own initiative to improve themselves as professionals.
They would come to me with more answers than problems.
This is not an exhaustive list but it is typical of some of the things that come up in a coaching conversation around engagement. Notice that the description of engagement by the client is all about "them", i.e. the employees, the team. There's no mention of the client leader him/herself. In my usual challenging coaching style, once the client has come up with his description of engagement my first question is, "What are you doing to prevent all this happening?" Ultimately if a team is not engaged it is because the team leader is not behaving in a manner that promotes or encourages engagement.
In many instances my client comes to realise that one of the problems is that they are not engaged with their people. They are not modelling or demonstrating "engaged" behaviour themselves and yet expect everyone else to be in an engaged state. They do not know their subordinates as human beings, only as task doers. They do not exhibit a happy and energised demeanour. They do not give regular feedback, positive or negative to their team members. They do not celebrate team successes and in many cases do not even give praise for a job well done. Once these leadership omissions become clear the client can come up with concrete actions and changes in behaviour to turn disengagement around.
Another important component for both morale and engagement to be present is "purpose". Where there is no clear mission, jobs can lose their meaning and become dull and uninspiring. I have encountered this kind of issue in public sector organisations where employees can sometimes see themselves merely as paper pushers with little or no sense of purpose. When this happens it is because no-one has bothered to point out the value of their work and its purpose. When my clients realise this they often call a team meeting to remind everyone of the higher purpose of their work. They then go on to ask team members to define purpose and mission in the context of the work they are doing. The result can be impactful when people finally understand the bigger picture, the ultimate goal of their daily toil. If they are also engaged in defining the mission and purpose they can go on to decide how to enact that purpose in their day to day work.
If you are struggling with engagement, or morale in your team, ask yourself these simple questions:
What does "engaged" or "high morale" actually look like, sound like, feel like?
What are the observable behaviours of those conditions?
Am I as the leader demonstrating the behaviour I want to see, or am I part of the problem?
What do I need to stop doing to turn things around?
What do I need to start doing to turn things around?
Be honest when you answer these questions and be prepared to shift outside your comfort zone to be part of the solution instead of part of the problem.